Dig In – Eat Fresh – Buy Local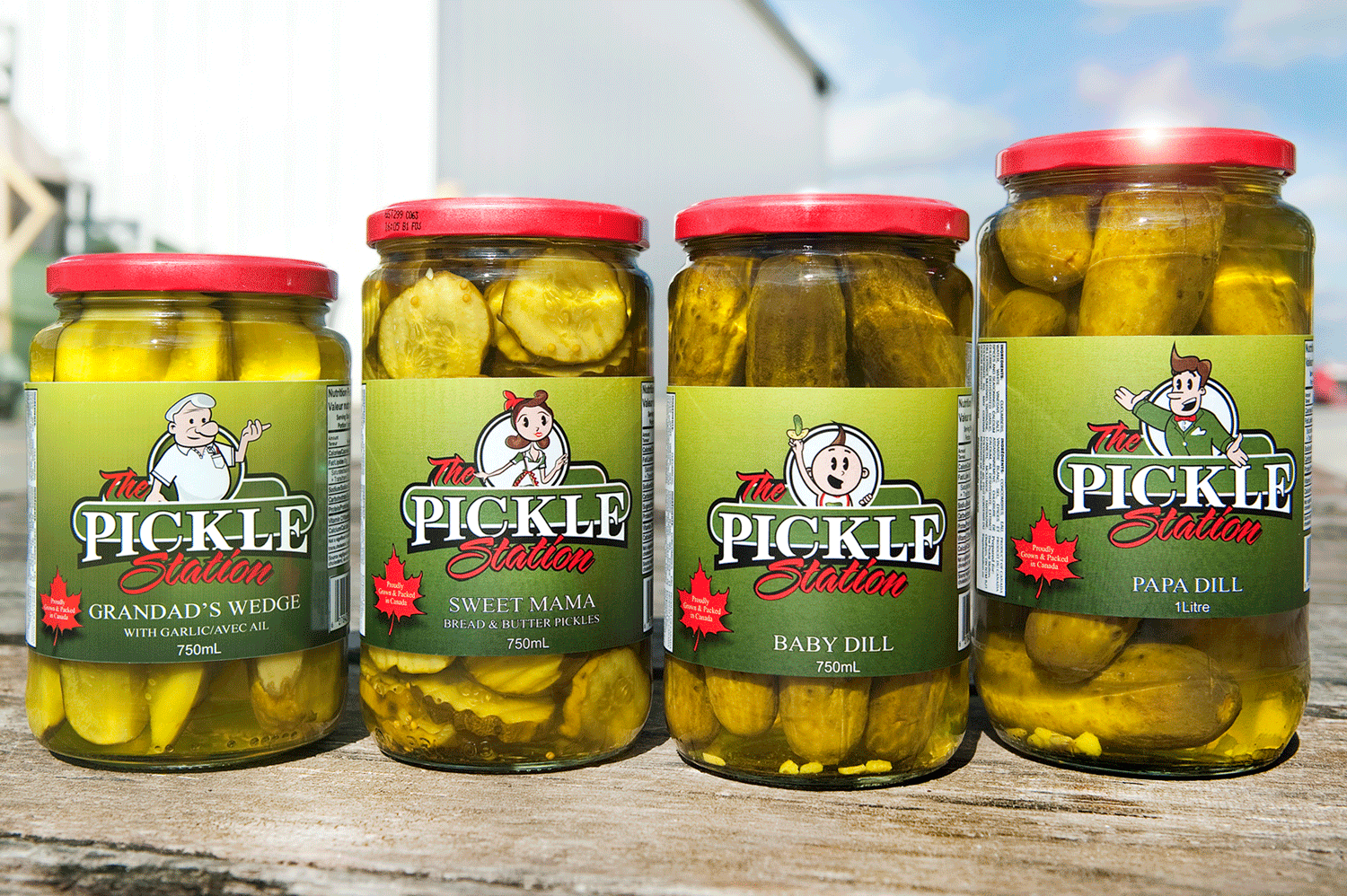 …Is our motto. We celebrated our 50th year in the cucumber grading industry in 2014, and our way of celebrating was to introduce our own brand of pickles.
Our pickles are locally grown, graded at our facility, and packed in Harrow, ON.
We have 4 varieties – Papa Dill (large dill), Sweet Mama (bread & butter), Baby Dill, & Grandad's Wedge (Quarter Dill).
Where can you purchase our pickles?
See the Retailers tab for the full list.
Did you know?
It has shown that using your hands to dig in dirt, plays a positive role in gut and brain health, including lightening mood and anxiety and boosting serotonin levels. Our advice, don't stress out about the dirt – play in it!
Researchers found that the combination of crunch, salt and vinegar wakes up your senses in about 60 seconds, which boosts brain function. So if you need a boost of energy, bite into a pickle.
November 14th is National Pickle Day.
Pickles that are fermented are a potent probiotic food which is good for a healthy gut, good bacteria in the gut may help with weight loss. Studies also indicate that healthy probiotics found in fermented food can reduce anxiety and depression.
Drinking pickle juice is a good replacer of electrolytes after a work out, can cure a hangover, muscle cramps, lessons stomach pain, help keep blood sugar regulated.