Looking for a summer job?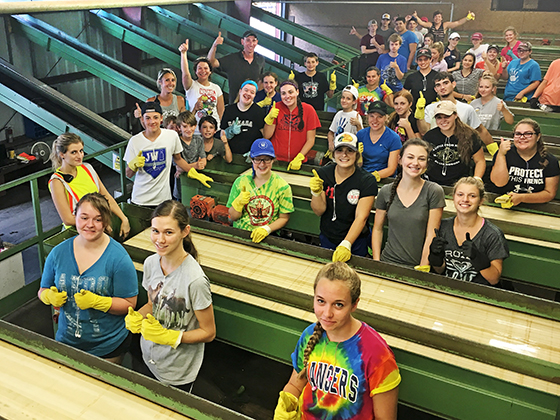 The Pickle Station is proud to employ hundreds of local students every summer!
If you are at least 14 years old by July 1st and looking for a summer job, you've come to the right place.
First year employees will be responsible for Quality Control, which involves sorting out all misshapen cucumbers while standing at a conveyor belt.
Applicants must:
Be 14 years old
Be flexible with hours
Have good hand-eye coordination
Work efficiently and quickly with two hands
Be able to stand for long periods of time
Not be prone to motion sickness
If you have never worked for us before, please complete the Lil' Gherkin Application
We can't wait to meet you!
If you have worked for us in the past, please complete the Big Dill Application!
We look forward to hearing from you again!
The Seasoned Dill Application
Are you 18 years of age or older?
Can you work Cucumber (July – August) or Pepper (mid-August-mid-October) season?
Do you any have experience in the following areas? Clean Up Crew, Shunt Truck Operator, Fork Lift Driver, Quality Control
If so, we look forward to chatting with you!